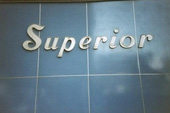 While were discussing being a pleasure anchor, and putting ointment to reduce their distracting pain, let's go over how to provide a really smooth, enjoyable compliment. If you follow these steps, you will avoid seeming stiff, insincere, sniveling, keening, or cloying.

1) Say the compliment in positive terms. It must be true. "That's' a great new doo!"

2) Briefly justify it with a because. "It's so sophisticated and hip."

3) Ask them something about it, like how they did it. "You must have a really intuitive hairdresser. Do they have room for another client?"

Be sure to avoid sounding like you're just looking for free advice, unless it makes since in that situation.

Always be on the lookout for compliments that they don't expect, and compliments that they would like. If someone has a ring that appears unusual, it probably means a lot to them. If it's an unusual tattoo, they may regret it. A ring you can remove. A tattoo, not so easy.

Stay away from complimenting their body, no matter how attractive it is. You just don't want to raise questions about what other boundaries you might cross. This is about building trust.